It's been a big year in politics with a change of government and Labor relying heavily on the media to communicate their new agenda. One year into Streem's exclusive copyright license agreement with Sky News Australia, we've uncovered the key ministers and policy areas being tracked across one of Australia's leading political news channels.

Climate change, Defence and national security issues including Ukraine, China, and Taiwan formed the most critical areas of coverage, while Ministers Penny Wong, Richard Marles and Jim Chalmers led Sky's coverage of the new government with high volumes of mentions and appearances on the network.
Key ministers feature heavily on Sky
Streem's analysis shows that after the Prime Minister, Foreign Minister Penny Wong, Treasurer Jim Chalmers, and Defence Minister Richard Marles were the most-mentioned ministers by Sky News across their news and opinion programming. With Sky reaching an influential stakeholder group in corporate and government, these ministers and their agendas dominate the government's coverage.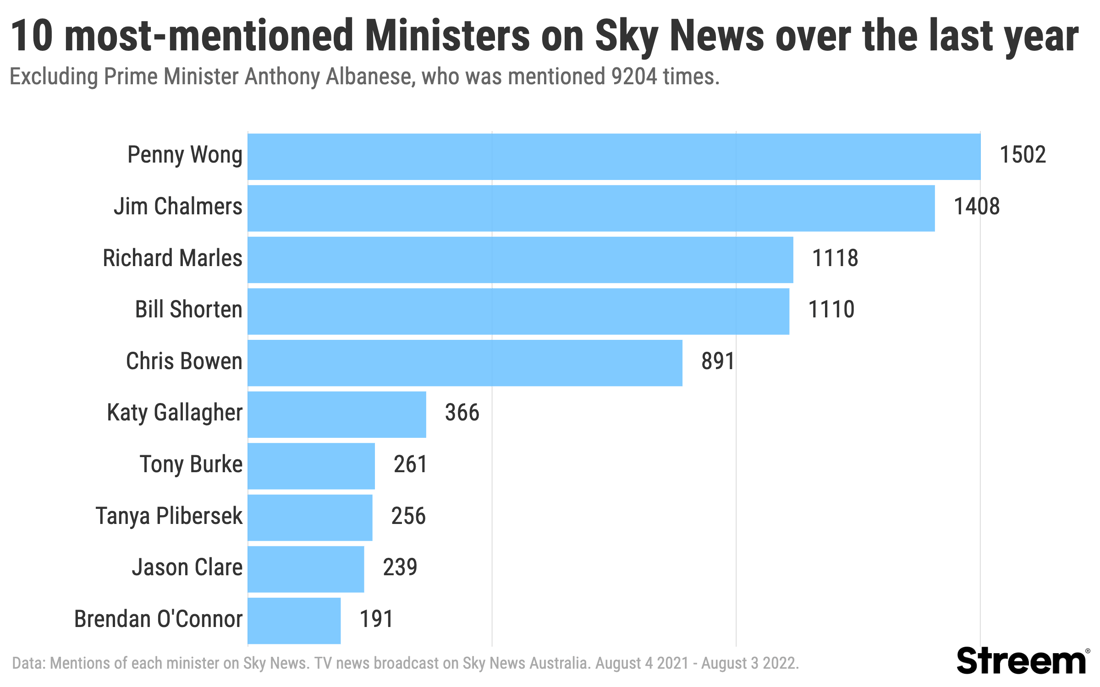 Global security issues command the discussion
Over the last year, Streem's data reveals that outside of COVID, global security issues, including Defence, China, Ukraine, Terrorism, and Taiwan, have been among the leading issues covered by Sky News.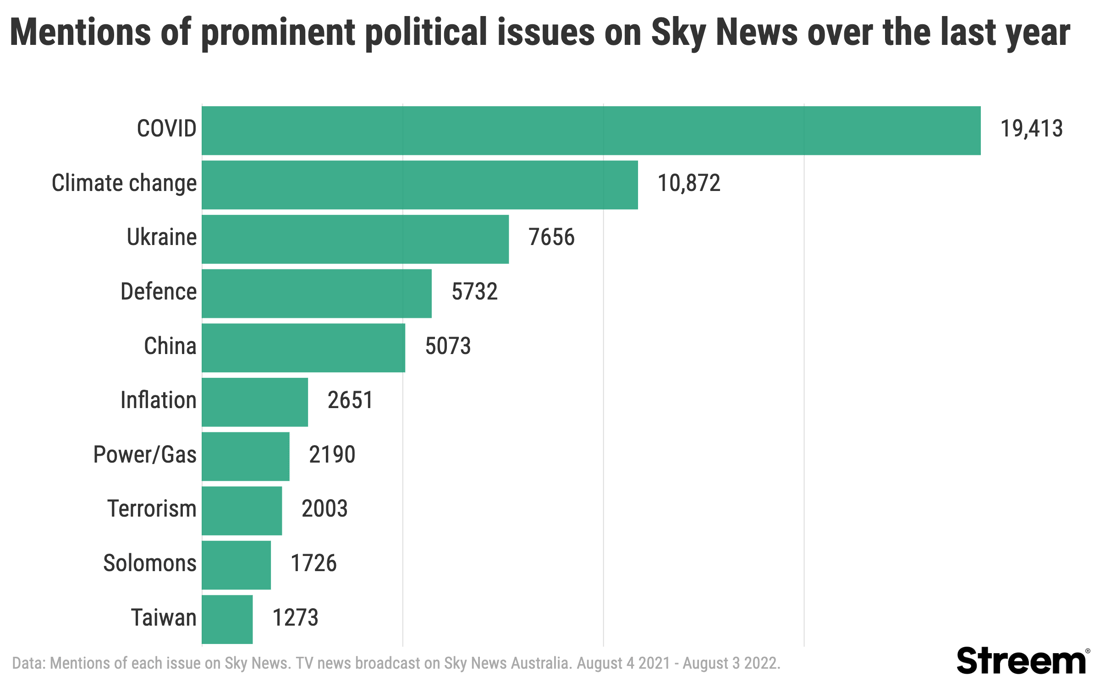 In fact, cumulative mentions of Ukraine, Defence, China, Terrorism, the Solomon Islands, and Taiwan, total 23,463 on Sky News over the last year, collectively placing them ahead of COVID in discussion, analysis and interviews.
Frontbench presence on Sky doubles since the election
Collective mentions of the members of the Albanese Ministry on Sky News have more than doubled since the election. From August last year until May 21, Labor frontbenchers were mentioned an average of 28.8 times a day on Sky News. Since the election, that has more than doubled to an average of 65.5 mentions a day, demonstrating the high level of coverage the new government has secured on Sky News this year.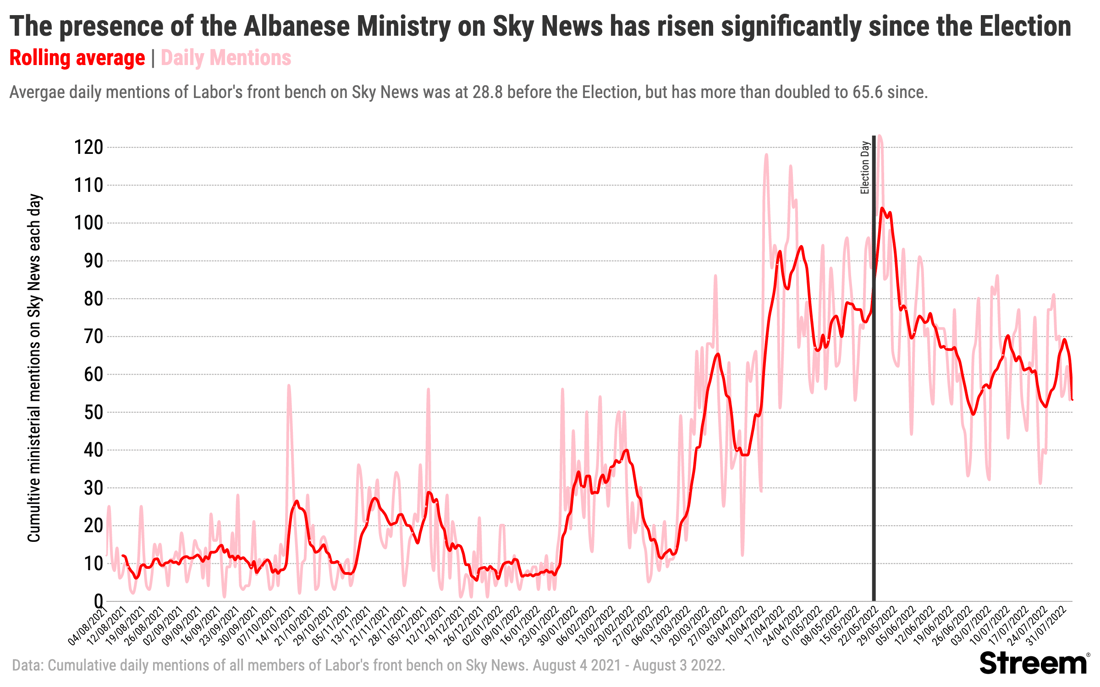 About our exclusive license agreement with Sky News:
Streem is the sole licensed provider of Sky News Australia content within the ANZ media monitoring market, delivering customers realtime alerts, streaming, downloads, transcripts and analysis from Australia's leading news channel. Our exclusive partnership with the News Corp-owned Sky News channel, commencing in September 2021, means Streem customers have guaranteed, exclusive access to Australia's leading, influential news channel. Streem has always sought to license and secure the broadest available content and data set for our customers, meaning you can rely on Streem to access copyright protected material for your organisation. More information is available here.